Do you know what makes antique binoculars special? The brass and leather accents are unlike anything you can find in modern models. If you're looking for a perfect mix of beauty and effectiveness, you can find it in the best vintage binoculars.
There is no doubt that modern binoculars are more advanced in terms of optics. However, for the looks and durability, old binoculars are the way to go.
While there are numerous antique binoculars on the market, finding the right pair isn't a piece of cake. The purpose of this article is to help you make the right choice easily.
I'll walk you through some of the consumers' favorite models, including some great vintage Japanese binoculars.
You Know the History of Japanese Binoculars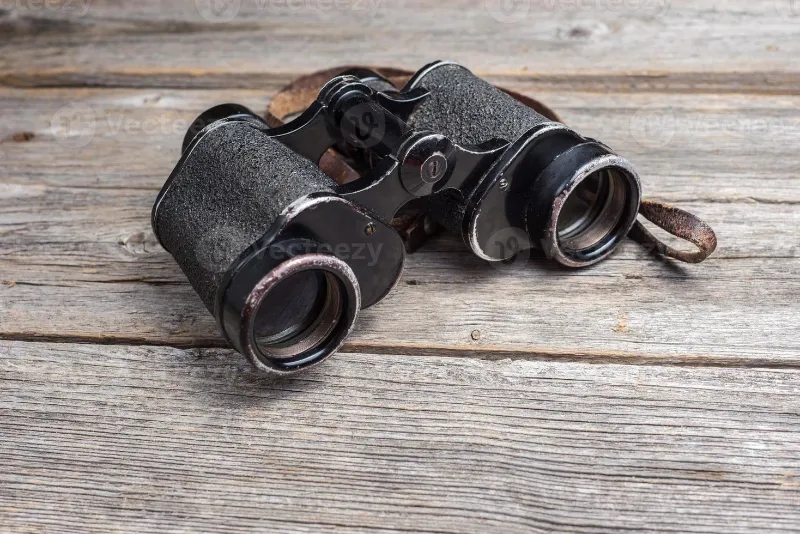 You might have heard that Japan makes some of the best cameras. Well, guess what? They also make some of the market's favorite binoculars. But how did it all start?
In 1873, a Japanese engineer called Matsugoro Asakura, with his country's sponsorship, went to Austria to study the manufacturing process of optical products.
When he went back to his country, he built a factory dedicated to producing lenses.
Matsugoro passed away a few later, but his son, along with other people who worked at the factory, carried on with the vision.
In 1911, the Fujii Brothers, inspired by Asakura's work, manufactured the first binoculars models in Japan. Ryuzzo Fujji, one of the Fujii Brothers, joined the navy as an engineer, and shortly afterward, the navy started producing binoculars for its needs. This helped advance Japan's binoculars production capacity and shape its future in the business of producing these gadgets.
By 1917, Japan was exporting binoculars to England and Russia. Soon afterward, it was exporting to the US, France, and other countries.
When World War II came, it led to a surge in the production of Japanese binoculars. After the war, Japan was one of the mass sellers of the gadget throughout the world. The gadget's importance had been made clear in the war.
Today, Japan makes some of the world's reputed binoculars. The country's long experience in manufacturing this device helps Japan make high-quality and reliable models you can rely on.
6 Best Vintage Binoculars Reviews in 2023
Collectiblesbuy 1857 R & J Binocular with Leather Case
Vintage Antique Spy Glass 1857 R & J Beck Brass Binocular with Leather Case Nautical Portable Device Home & Table Decor
Width:5 Inches , Length:3.5 Inches , Weight:300 Gram - Solid brass and leather cover handmade authentic eco friendly
Material Used:Brass & Leather , Finish:Copper finish & Brown Box - Beautifully crafted using museum designs
Usage:Trekking, Bird Watching, Navy gift, Collectible etc. Packing:Packed In single parcel corrugated export packing.
Easy to use:- These brass looking glasses snap securely closed when not in use, forming their own sturdy carrying case; to open, simply twist the knob on the side,
Exclusively Sold Buy collectiblesBuy - THIS NOT FOR THE KIDS UNDER 12 YEARS OF AGE
Are you looking for a cool and unique item to give someone as a gift? Try the Collectiblesbuy 1857 R & J Binoculars. This is a stunning item made of brass with an antique finish.
Apart from looking great, the binoculars feature truly remarkable quality, thanks to the construction. Unlike some units, which only have a brass finish, this item is constructed from solid brass. Therefore, it has a tough body that stands up to elements and lasts a long time.
The cover is made of leather, which is also durable and attractive.
One of the perks of this pair is that it is a convenient size. With a length of 3.5 inches and a width of 5 inches, the unit fits comfortably in most people's hands. Moreover, it is designed to fit most people's eyes without a struggle.
Its weight is also comfortable to deal with. The device weighs in at 300 grams, making it easy to carry around.
What makes things even easier is the fact that you also get a small binoculars bag as part of the package. It is a well-made vintage-style bag that looks amazing.
When it comes to operation, you'll find the gadget truly useful. In the middle, a center-focus knob with an earpiece ring is fitted. That's what you use to adjust the focus of your view. Operating the knob is a piece of cake, and you can go from low to high magnification.
Highlighted features:
High-grade and durable as it is made of solid brass and leather
Great aesthetic value from the brass finish
Comes with a beautifully-crafted carrying bag
Can be used for birdwatching, trekking, etc.
Kingscope 3X25 Vintage Opera Glasses Binoculars
Kingscope 3X25 Vintage Opera Glasses Binoculars for Theater Musical Concert (Black, with Chain)
Stylish and modern opera glasses with Chain
100% quality materials used and durability built to last
3X magnification, 1" objective, balance the magnification and field of view, design for indoor viewing, specially suitable for theater
Comes with elegant and protective bag and soft cleaning cloth
Pls note: this product is not a professional optical lens, it is more ornamental compared with the practicality
Live events like operas, musicals, and performing arts are fun to watch. But if you're too far from the stage, it can be quite difficult to enjoy, considering you're not clearly seeing what's going on. Well, all that changes when you have the Kingscope 3X25 Vintage Opera Glasses Binoculars.
This device is constructed to help you see the stage more clearly so you can enjoy the performance.
Usually, for stage performances, the binoculars utilized shouldn't have a magnification power above 5x. This is to prevent the image from shaking. With a magnification power of 3x, the Kingscope 3X25 provides an adequately big field of view while avoiding image shake.
In other words, it offers the best of both worlds
Made of a brass and hard plastic material, the gadget is sturdy enough to last years. And, it won't break from normal use.
When it comes to choosing the right old binoculars, a lot of consideration should go into the ease of carrying. Imagine a gadget that weighs down on your neck and makes you feel exhausted. That wouldn't be a good thing to have, right?
Well, Kingscope has you covered in regards to the ease of carrying. This is a compact unit, and with a weight of just 0.35 pounds, it is comfortable to carry. Also, the fact that it comes with a chain already attached offers convenience.
Highlighted features:
Attractive vintage look with several color options
Central focusing for ease of use
High-quality materials built to last
3x magnification power for a wide field of view
Comes with a nice cleaning cloth and a carrying bag
Vintage Bird Watching Binoculars by CollectiblesBuy
Antique Marine Victorian Binoculars Handmade Buffed Leather Cover Belt, 6 inches, Brass
Size # 6 x 5 inches , Marine brass vintage binoculars - Handmade antique collection by collectiblesBuy
Material Used: Brass & Leather - Genuine material 100% authentic Manufacturer CollectiblesBuy
Finish # Brass is processed to give antique finish & leather is buffed for better grey leather color
Magnification & Usage # 15 x magnification zoom, can be used as a decorative ornament - usable for bird watching and beach view
Shipping & Handling # collectiblesBuy packed binoculars - well made 100% authentic
When it comes to toughness and durability, almost nothing beats the Antique Marine Victorian Binoculars. This unit is built to resist impact and take all the knocks and falls it can be put through. How is that?
The unit is made from marine brass, a material known to be extremely tough. It is then covered with authentic leather, a long-lasting material that protects the brass finish.
Moreover, it is made by CollectiblesBuy, one of the genuine manufacturers you can find in the binoculars category.
In regards to the looks, this gadget gives you the beautiful vintage appearance you need. The brass parts have a nice antique chocolate color while the leather parts have a greyish leather tint. Apart from that, the design is reminiscent of antiquity.
If you're looking for a nice-fitting pair of binoculars, this is it. The device measures 4.9 by 3 inches, length x width. Both the right and left sections are properly sized to fit anyone's hands.
It is perhaps the unit's great viewing capacity that makes it such a great thing to own. The gadget gives you a x15 magnification, meaning you can see quite far. You can, therefore, use it for bird watching, beach viewing, etc.
Carrying the binoculars is a piece of cake. The gadget is only 0.32 ounces heavy, which is quite lightweight. Furthermore, it comes with a nice leather carrying strap that you can put around your neck.
Highlighted features:
Made of a high-grade marine brass material
Fitted with leather for an enhanced look
Beautiful appearance evocative of antiquity
Powerful x15 magnification – can be used for bird watching
Lightweight and comes with a leather carrying strap
Old Modern Handicrafts Brass Binoculars on Stand Collectible
Sale
Old Modern Handicrafts Brass Binocular on Stand Collectible
Made out of wood and brass with a nickel finish
These 19th century Victorian binoculars preceded the single lens telescope in more ways than one
The new functionality and appearance of this elegant, hands-free instrument was important for scholars of the 19th century
Are you looking for Victorian-era binoculars? You got to check out the Old Modern Handicrafts Brass Binocular on Stand Collectible. This unit came as a direct successor of the single-lens telescope, meaning it was quite a big deal during those days. Today, its design and functionality still stand out.
One of the unique aspects of this gadget is that it can be used handsfree. Thanks to their tripod, the binoculars stand on their own. This makes them very easy to use as you don't get exhausted from supporting them with your hands.
The binoculars are made of brass and wood. These materials make the gadget quite sturdy, and thus, you can expect it to last ages.
When it comes to looks, this unit is quite pleasing. The brass parts feature a nice nickel finish while the wooden parts have an elegant natural wood finish. Combined, the nickel and wood finish give the gadget a wonderful appearance suggestive of the Victorian era.
If you need binoculars that you can use for bird watching, you will find these ones quite useful. They are built with a powerful magnification power and can help you see as far as 120 yards away.
Whether you want binoculars to use for bird and beach viewing or to give out as a cool gift, the Old Modern unit is the way to go.
Highlighted features:
Made of brass and wood that are strong and durable
Easy to use as it comes with a tripod
Elegant nickel and wood finish
Great magnification power that sees 120 yards away
Antique Victorian Marine Brass Leather Binocular
Nautical Design Antique Victorian Marine Brass Leather Binocular Sailor Instrument London 1915 (Orange) Home & Office Decor
Magnification : 15 X , Tube Length : 7" inches extended , Diameter : 4.5" inches , Weight : 500 grams, Size is perfect for travel lightweight brass body, Leather strap keep safe and secure with neck-strap.
Material Used : Brass & leather , Color : Brass finish & brown leather cover, Handmade by experienced craftsmen, Brass Binocular With Leather Hanging Bag Vintage Model Victorian Marine Binocular Nautical Binocular Antique Finish Spyglass.
Usage : Trekking, Bird Watching, Navy gift, Collectible etc. Functional small distance view binoculars antique version gift items. These astronomy binoculars allowing you to better participate in hiking, climbing the mountain, traveling, wildlife, and scenery viewing.
Packing : Packed In Single Parcel Corrugated Export Packing, Packed well for direct gift purpose. These binoculars are an ideal addition to any executives desk or any nautical collection.
Easy to Focus : Focus by adjusting the right eyepiece focus wheel and center wheel. Super easy for anyone to use. This pair of binoculars can be used with a tripod. So it is very convenient when you are watching something for a long time.
Vintage binoculars make a great gift idea. If you're looking for the right pair of antique binoculars to give to someone special, the Antique Victorian Marine unit is the way to go.
The first impressive thing about this gadget is its appearance. It's an antique-style model that takes you to the Victorian period in Great Britain.
When it comes to the construction of any binoculars, you usually need two things – durability and light weight. What makes this gadget useful is that it gives you both benefits.
Made of a brass body, the device is strong and resistant to elements. It's actually built to last a lifetime. The body is also lightweight, which makes it easy to carry around.
Regarding the looks, this is one unit you'll be proud to own and show off. It features a nice brass color and it is covered with brown leather that looks fantastic.
With a x15 magnification, the gadget offers enough viewing power to see up to 150 yards away. You can use it for bird watching, trekking, etc.
Carrying the gadget is a cinch, thanks to the nice carry bag that comes with it. The bag is sturdy as it is made of leather and it is fitted with straps for easy carrying. Moreover, the binoculars itself has leather straps attached so you can hang it around your neck.
Highlighted features:
Strong and long-lasting, thanks to its sturdy body
Nice appearance from the brass and leather finish
Comes with an antique-style carrying bag
Fitted with straps for convenient handling
X15 magnification power for see long distances
Marine Brass Binocular with Antique Finish
Last on our list is the Marine Brass Binocular with Antique Finish, which is built to withstand impact and last ages. The special thing about this unit is its solid brass construction. Because of that, you won't have to deal with problems like rust or breaking.
Essentially, if you're looking for the best vintage Japanese binoculars in regards to longevity, these ones will make you proud.
In regards to aesthetic value, this is one of the finest units you can find. It has an attractive shiny finish and the leather cover looks fantastic too. The leather has an antique-style pattern drawn on it that looks elegant.
For an easy to use pair of binoculars, this would be a great choice. That is made possible by the focus knob, which is situated strategically at the center. You can hold the gadget with one hand and use the other hand to tweak the focus.
Another factor that makes it easy to use is the weight. Weighing in at only about 230 grams, the device is easy to carry and it doesn't leave you tired when you wear it on your neck.
Apart from that, it comes with a carrying strap. Since the strap is made of leather, it doesn't break, and it is quite reliable.
Highlighted features:
The solid brass construction makes it durable
A shiny brass finish and leather cover for a great look
Lightweight and easy to handle
Comes with a reliable leather strap for easy carrying
Vintage Japan Binoculars Comparison Table
| | | | | | |
| --- | --- | --- | --- | --- | --- |
| Product Name | Made of | Magnification power | Weight | Uses | Carrying bag |
| Collectiblesbuy 1857 R & J Binocular | Solid brass and leather | X15 | 0.65 Pounds | Bird watching, trekking, navy gift, collectible | Yes |
| Kingscope 3X25 Vintage Opera Glasses Binoculars | Brass and hard plastic | X3 | 5.5 ounces | Indoor viewing, theaters | No |
| Antique Marine Victorian Binoculars | Solid brass and leather | X15 | 0.02 pounds | Decorative ornament, bird watching, and beach viewing | No |
| Old Modern Handicrafts Brass Binoculars | Wood and brass | X15 | 1.65 pounds | Bird watching, and beach viewing | No, but comes with a stand |
| Antique Victorian Marine Brass Leather Binocular | Solid brass and leather | X15 | 1.10 pounds | Decorative ornament, trekking, bird watching, and beach viewing | Yes |
| Marine Brass Binocular with Antique Finish | Brass and leather | X3 | 8 ounces | Decorative piece to a costume | No |
Things you Must Consider in Choosing a Japanese Vintage Binoculars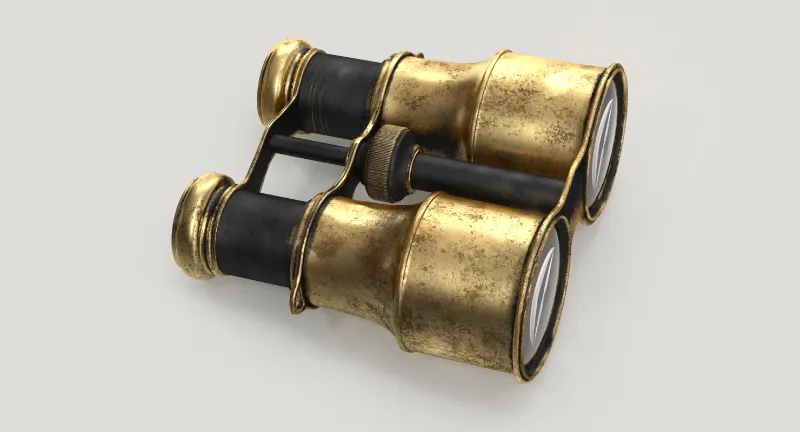 There are numerous binoculars on the market. But as any experienced user will tell you, not all binoculars are good as these items are not made equal.
When looking for the Best Vintage Japanese Binoculars, you're basically seeking a combination of looks, usability, and durability. But how do you get a model that offers you all these perks? Here are the factors to look out for.
Material
It matters a lot what the binoculars are made of. You see, a gadget made of a high-quality material will last, while one made of a poor-quality material will not break or fail too soon.
When it comes to the material, brass is always a great choice. It is affordable enough and yet good in terms of appearance and durability.
Vintage binoculars made of brass have a nice antiquity look and they are strong and durable.
Appearance
As mentioned, appearance relies on the material. And once again, brass is a fantastic option. That being said, many manufacturers put finishes on their binoculars to suit the taste of their customers.
Therefore, there are many finish options from gold and brown to brass and gray. When choosing the color, go for one that suits your taste. Brass, gold, and brown are common choices because they bring out the antiquity spirit.
Many binoculars also come with leather covers, enhancing their looks. Leather is great, too, because it cushions the device in case of a fall and it is more comfortable to hold.
Dating
Most manufacturers indicate the date when the model was designed. The item was probably not made on that date or period, but its style was created in the said date or period.
For instance, a Victorian pair of binoculars matches the design that was released in the Victorian era in Great Britain. Its design will figuratively take you back in time to those days.
The dating is all about preferences in regards to the design.
Magnification power
Magnification power is the aspect that determines how you'll use your gadget. Some units are only for trekking as they do not see very far, while others, with a bigger magnification, can be used for bird watching, beach viewing, and more.
Look at the magnification rating. It is usually expressed as a multiplication sign followed by a number. The higher the number, the further the binoculars can see. A x15, for instance, can see further than a x3.
Frequently Asked Question & Answer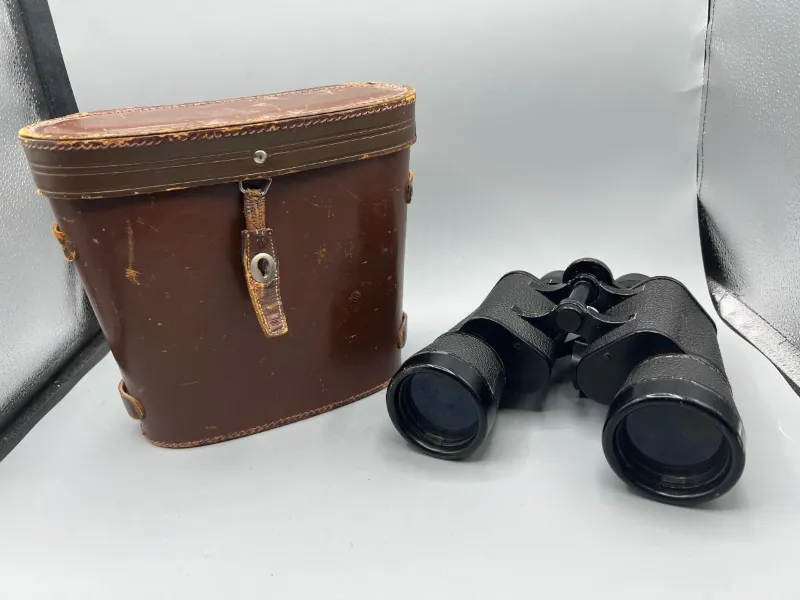 Why buy vintage binoculars?
It is true that modern binoculars are better in terms of features. That being said, vintage binoculars come out on top in regards to uniqueness. If you want binoculars that look special, go for vintage ones. Moreover, some vintage binoculars have some really good optics to rival modern models.  
Do binoculars become old and outdated?
The great thing about binoculars is that their functionality doesn't grow old. Although the body might look worn out in time, the binoculars keep working. You go on enjoying virtually the same optics as when they were new.
Can antique binoculars stop working?
Antique binoculars don't easily stop working, but there are certain factors that can make them do so. First, faulty manufacturing. If you get the gadget from a bad manufacturer, you're likely to get a faulty pair that will stop working too soon. That is why I recommend getting high-quality brass binoculars from a good manufacturer.
Second, lack of care. If you're always dropping the device, you may damage the lens, which can cause the binoculars to stop working.
What is special about Japanese binoculars?
You might have heard that Japanese binoculars are some of the best on the market. That is true. Their value comes from the fact that they are made from high-quality raw materials, which boosts their performance in terms of optics. Moreover, Japan has been making binoculars for ages before other countries got into the business, meaning it has a great experience in the manufacturing process.
Final Word
When looking to purchase antique binoculars, you are probably looking for models that look good and provide effective optics. If that's so, you will find the items in the review above very pleasing.
What makes them good binoculars is that, first, they are made of good materials. They are brass binoculars that give not only beauty but also sturdiness. Because of their great craftsmanship, the gadgets last ages.
Secondly, they come with great optics. Depending on the magnification power, they can be used for trekking, bird watching, decoration, and other purposes.
If you want the best vintage binoculars, be sure to look at its magnification power, size, design, and other important features. That way, you'll get the model that suits your needs.