Do you appreciate the beauty of traditional Hawaiian art? Hawaii is a place where culture and art are deeply intertwined. The history of Hawaiian art is one of adaptation and evolution, as artists have responded to the changing environment and their own experiences.
The Art Of The Islands
The Hawaiian islands' visual beauty is captured by Hawai'i artists in paintings, prints, sculptures, etchings, and photographs using color, light, and shadow. Artists and crafters in Hawaii produce works of art that are both classic and modern, with variances that match the occasionally subtle, frequently pronounced changes in perspective from island to island.
Conventional Art
Before and after contact with Europeans, Native Hawaiians had a distinctive and complex culture full of arts, such as feather work, petroglyphs, Kapa (bark fabric), wood & stone sculptures, and tattoos. These masterpieces, which were painstakingly made and imbued with profound significance, were never only ornamental; frequently, they served practical, social, and spiritual functions.
Up to 20,000 birds would need to have their feathers collected by the Kia Manu (bird catchers), who would then release the birds after removing a few feathers. An extraordinary amount of effort was needed to produce a feather cloak or helmet, which were extremely precious and were originally only owned by the ali'i (chiefs).
The maker then created a special pattern meaningful to the chief and bonded it together on a woven base. Additionally, feathers were used to make lei and khili, or feather standards. Regarding clothes and bedding, Kapa, a fine textile created by pounding the wauke (paper mulberry) plant, historically dominated.
Plants had to be grown for a maximum of two years before harvesting, which was the first step in the time-consuming process of creating Kapa. The Kapa is beaten into paper-like sheets using a wooden hammer, stamped with symbolic patterns, and colored with vibrant colors.
Another common art form in old Hawaii was carving materials like wood, bone, or stone. The significance of these ancient stone carvings, known as petroglyphs, is still a matter of historical debate. For the lei niho palaoa, a mostly neck decoration, whale teeth were fashioned into a pendant in the shape of a hook.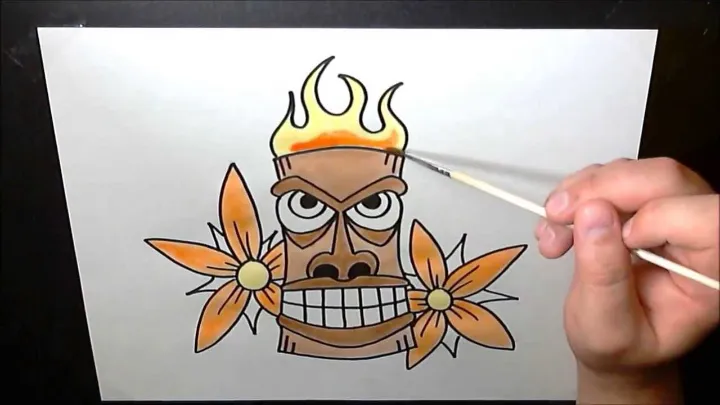 Gods were carved out of wood and stone; the Bishop Museum is home to numerous ornate masterworks. Additionally, commonplace items like fishhooks were fashioned from bone. Hand-tapping a needle into the skin is a traditional Hawaiian tattooing technique fraught with a ceremony to bestow supernatural power on the bearer.
Today, the conventional method is enjoying a rebirth. The tattoo artist studies before choosing the designs related to the wearer's ancestry and social order.
Present Day Art
The earliest Western explorers who came to Hawai'i brought painters to capture the island's scenery and inhabitants on film. The Volcano School, composed of non-Native Hawaiian painters like Jules Tavernier, Louis Pohl, and William Twigg-Smith, among others, was founded due to the erupting volcano becoming a popular topic.
As may be seen in the paintings and sketches by painters like Jean Charlot, Joseph Sharp, and Robert Dampier, others captured all they saw. Fine art depicting Native Hawaiian sceneries by painter Arman Manookian and murals made for the Matson Navigation Co. to lure passengers onboard its passenger ships were produced during the Art Deco era, which spanned the 1920s to the 1940s.
Known for her flower paintings, Georgia O'Keeffe came to visit in 1939. She spent 9 weeks drawing flowers and landscapes on Oahu, Maui, Kauai, and the Island of Hawai'i, finishing at least 20 works. Today, Hawai'i is home to several well-known painters and photographers who capture every aspect of the islands' distinctive beauty and metropolitan environments.
In their works, several of them also incorporate Native Hawaiian culture. The co-director of the international street art event Pow! Wow! Kamea Hadar is well-known for painting murals and pictures in unexpected places around the islands. A Hawaiian textile artist named Marques Marzan employs the ancient craft of weaving to produce contemporary, wearable art.
Solomon Enos, a mixed-media artist, has created extensive collections focusing on the future of Hawaii and its inhabitants.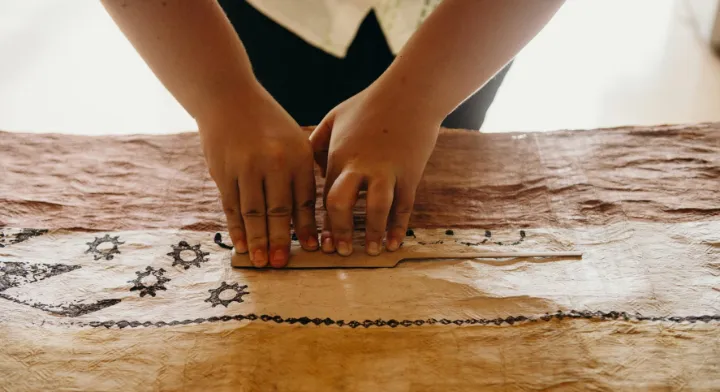 Museums
Hawaii's history, culture, and modern art are all celebrated in its museums. The Bishop Museum on Oahu, the biggest museum in Hawaii devoted to researching and preserving state history, is also regarded as the Pacific region's leading repository of natural and cultural history.
The galleries of the Kauai Museum feature works by multi-cultural painters, sculptors, and craftspeople, as well as displays on the Hawaiian Islands' geological development, early Native Hawaiian life, and the Hawaiian Monarchy. The Honolulu Museum of Art represents the other extreme.
The museum has the biggest fine art collection in Hawai'i and one of the single largest collections of Asian & Pan-Pacific art in the United States, together with an art-house theater and an off-shoot site overlooking Honolulu that showcases contemporary paintings and sculpture.
Events
Honolulu Biennial
The Honolulu Biennial, which brings together artists from Hawaii, the Pacific, and the Americas, exhibits contemporary art every two years in various sites across Honolulu.
Pow! Wow! Hawaiʻi
Nine years ago, "Pow! Wow! Hawaiʻi" on the island of Oahu, Kakaako hosted the annual street festival for Hawaii, which featured prominent local performers and international modern artists. This formerly light-industrial area has been transformed into a vibrant urban area with a pedestrian street museum of art unique to Hawaii, thanks largely to the spectacular murals.
MAMo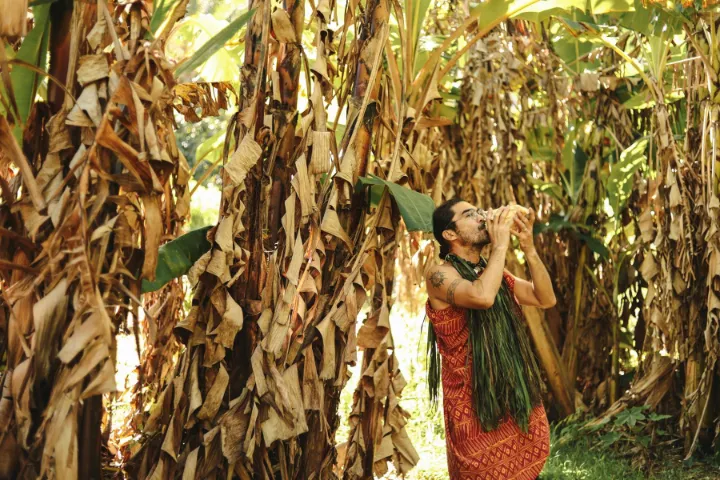 Maoli Arts Month (MAMo) began as a one-month celebration of Native Hawaiian artists, craftspeople, and art and has developed into a movement that now includes exhibits, trunk shows, art markets, and the amazing MAMo Wearable Art Show. From Honolulu, MAMo has spread throughout the Hawaiian Islands and even beyond.
Interesting Details About Traditional Hawaiian Art
Hawaiian Art May Be Divided Into Three Main Periods
Three major categories of art are typically used to categorize Hawaiian art. Each of these categories is described as:
Pre-European art: Art created before the arrival of any Europeans in Hawaii is known as pre-European art. Before Captain James Cook arrived in the Hawaiian Islands in 1773, the indigenous forms of art were the focus of this era of Hawaiian art. The art of the Hawaiian islands was extremely reminiscent of much other Polynesian art before Captain Cook came to the islands.
Non-Native Hawaiian art: When the first Westerners arrived in the Hawaiian islands, non-native Hawaiian art initially appeared. Artists were among the first Westerners to come to Hawaii.
Hawaiian art influenced by the West: Hawaiian art began to employ western materials for both Hawaiian and non-Hawaiian artists once westerners arrived on the islands.
Traditional Polynesian And Hawaiian Art
Wood carvings, featherwork, tattoos, stone carvings, petroglyphs, and barkcloth, also known as Kapa cloth, made up most Hawaiian art before Captain Cook arrived in the Hawaiian islands. Petroglyph art consists of stone sculptures etched into various Hawaiian rocks. The Hawaiian islands lacked both metal and woven fabric at this time.
Hawaiian-Style Kapa Fabric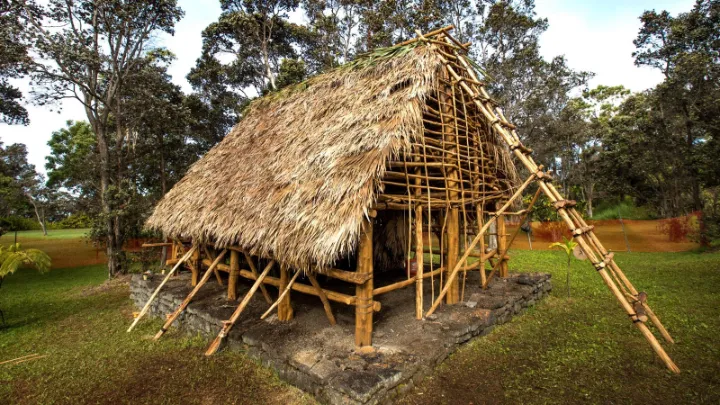 The Kapa cloth is one of the ancient Hawaiian arts. Native Hawaiian craftspeople weave Kapa cloth from the fibers of specific plants and bushes. The tapa cloth used in other Polynesian countries and the Kapa fabric are extremely similar. The foundation of Kapa fabric is largely the imaginative fusion of straightforward, strong, and linear forms and parts.
The traditional Hawaiian garment was mostly made of the Kapa fabric. Women did most of the Kapa fabric work, and the mothers would teach their daughters how to make it. In addition to the museum, the Polynesia Cultural Center in Laie, Hawaii, has some Kapa or Tapa fabric on display. In a few traditional communities, you can observe how this fabric was worn or utilized in Polynesia.
Kakau Is A Type Of Traditional Hawaiian Tattoo
Kakau, and the Hawaiian art of tattooing, was another fascinating traditional Hawaiian art form. Tattoos formed a component of the rigorous Kapu, or taboo, a cultural structure that dominated Hawaii. The tattoos also played a role in the caste or class system's identification.
The purpose of the tattoos was for decoration, social difference, and to improve the physical and mental health of the wearer. The imagery employed in Kakau or Hawaii artwork ranged from symbols such as the Hawaiian crescent fan to reptiles that were both revered and feared.
Hawaiian males would get intricate tattoos on their arms, legs, torsos, and faces resembling braided reeds or organic shapes. Women often had tattoos on their hands, fingers, wrists, and tongue. It was also a closely-kept secret how the Kakau tattoo artwork was created. Highly qualified Kakuna art professionals did these tattoos; not just anybody could do it.
As the skill and experience of the Kakau tattooist changed, so did the designs. The Kakau Hawaiian tattooing method is disintegrating. The Kakau tattoo art became discouraged and prohibited when more European settlers and preachers arrived on the islands. The traditional tattooing techniques of the past started to disappear from the islands.
Western Influences Altered Hawaiian Art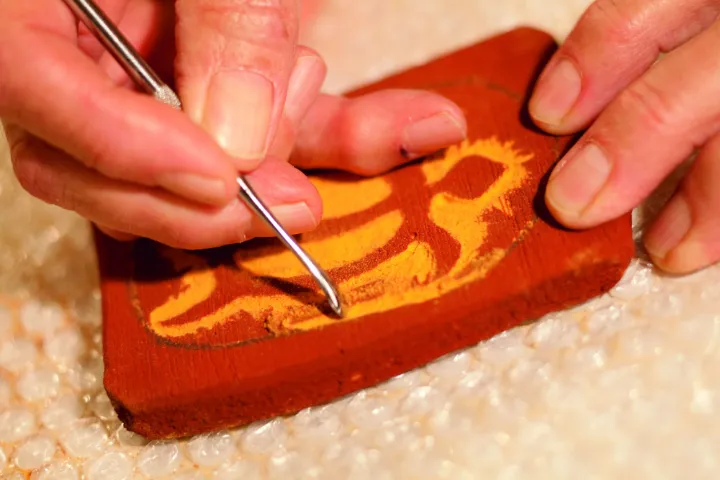 Native Hawaiian art has been significantly affected by the advent of westerners in Hawaii and the subsequent creation of Hawaii as a state of the United States. Native Hawaiians and long-time residents of Hawaii today frequently use western concepts and materials in their artwork.
Even now, most Hawaiian painters will continue to use western materials in their works while keeping the subject matter distinctly Hawaiian. Because of this, most of the artwork created in Hawaii combines elements of traditional Hawaiian and western art.
Christian Missionaries Teach Hawaiian Quilting
The Hawaiian quilt illustrates a type of art that arrived in Hawaii after the first Europeans did. The Hawaiian ladies were taught the craft of quilting by the preachers who came to Hawai'i in the early 1800s. Many of the first Hawaiian quilts date back to the 1820s; they were stitched together by craftspeople using discarded fabric scraps.
The tale of the Hawaiian quilt doesn't truly start to come to life until the 1870s. In most cases, the Hawaiian quilts have two colors: one for the base and one for the appliqué.
Volcano School Of Hawaiian Art
A group of non-native Hawaiian painters founded the Volcano School of Hawaiian painting when they began to depict dramatic images from Hawaii's two active volcanoes. In the 1860s through 1890s, these western painters were enthralled by the Kilauea & Mauna Loa volcanoes in Hawaii, both of which were periodically active.
The volcano in Kilauea was a two- or three-day round-trip excursion on horseback. A significant accomplishment was just getting to the volcano to paint the volcanic outbursts. Jules Tavernier was one of this Volcano School's most significant painters (1844 – 1889).
There Are Two King Kamehameha Statues In Hawaii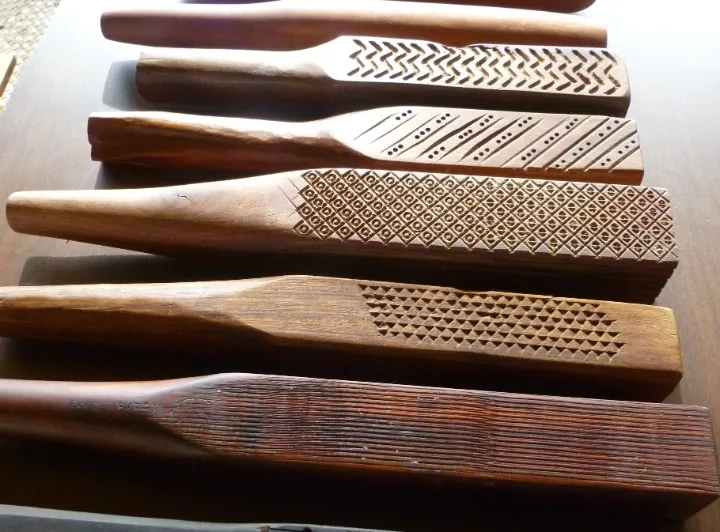 A Hawaiian government official named Walter M. Gibson wanted to honor Captain Cook's 100th anniversary of visiting the Hawaiian islands in 1878. To make the monument of King Kamehameha, they recruited Boston-born artist Thomas R. Gould, who now resides in Florence, Italy. The $10,000 King Kamehameha statue was given legislative approval.
The King Kamehameha monument arrived too late for the ceremonies marking the anniversary's 100th year. The King Kamehameha monument was transported to Hawaii in 1883 aboard a sailing vessel. The King Kamehameha monument and the shipwrecked were supposedly lost at sea close to the Falkland Islands.
The King Kamehameha sculpture was insured, so when the insurance company paid out $12,000, the Hawaiian government quickly ordered a second monument cast. The first King Kamehameha sculpture was retrieved from the water by the Falkland Islanders before the other statue made its way to Hawaii.
These Falkland Islanders purchased the statue for $500 from the shipwreck's captain, who sold it to Walter M. Gibsons for $875. Hawaii presently boasts two sculptures of King Kamehameha.
The original statue is located on the Big Island of Hawaii, close to Kings Kamehameha'i Place in Kapa'au. The second monument is in front of the Ali'iolani Hale, which currently houses Hawaii's Supreme Court.
The "Percent For Art" Law In Hawaii
Hawaii was the 1st state in the US to enact a "Percent For Art" statute in 1967. According to this rule, 1% of the building costs of any modern public schools or government buildings must be set aside to purchase art. Both commissions and outright purchases of these pieces of art are options.
View Hawaiian Art Collections In Hawaii And Germany
Viewing collections of Hawaiian art is possible at 4 key sites across the globe. The final site is in Germany, and the first three are in Honolulu, Hawaii, on the island of Oahu.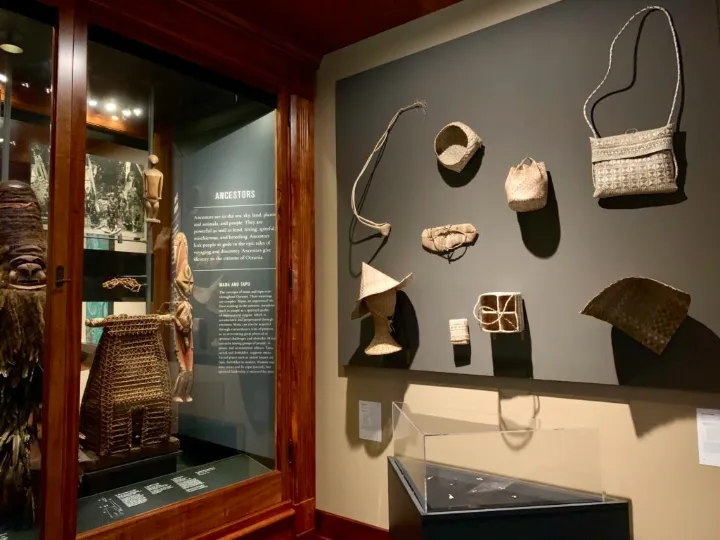 Originally a private collection, the Honolulu Museum of Art has grown into one of the best art museums in the country. The museum is situated in the center of Honolulu, Hawaii, in a stunning position. 
The Bishop Museum is great for learning more about Hawaiian culture and art. It is located in Honolulu as well. 
Like the other two art galleries, the Hawaii State Art Museum is in Honolulu. The museum does not charge entrance. The Hawaii State Art Museum refers to itself as the "people's art museum," therefore entry is free. The gallery is renowned for its collection of modern Hawaiian art. The museum features a wonderful sculpture garden and about 7000 works of art. You may see a virtual video tour on the Hawaii State Art Museum website.
Germany's Georg-August University in Göttingen Wonderful South Sea Collection objects, including things from Hawaii, may be found in the Cook/Forester Collection at the Georg-August University in Göttingen, Germany. Johann Reinhold and Georg Forster were two Germans who traveled with Captain Cook on his global expeditions between 1768 and 1780. In addition to other information, Forester and Reinhold could gather a sizable collection of artistic and cultural relics. Amazingly, the Cook/Forester collection at the Georg-August University in Göttingen, Germany, contains more than 500 South Sea artifacts.
The Hawaiian Language Has Words For Art
Hana noeau is a word used in Hawaiian to describe art. Here are a few further Hawaiian words:
Decorate: Hoʻoheona
Artwork: Pāheona
Artistic: Noʻeau, ʻike hana noʻeau
Artist: Kaha kiʻi
Art: Hana noʻeau
Hawaiian art is one of the most intriguing kinds of art. It is not only rich in Polynesian history, but it is also a kind of art that has altered and developed alongside the Hawaiian islands.
Contemporary Artists Who Are Keeping The Tradition Alive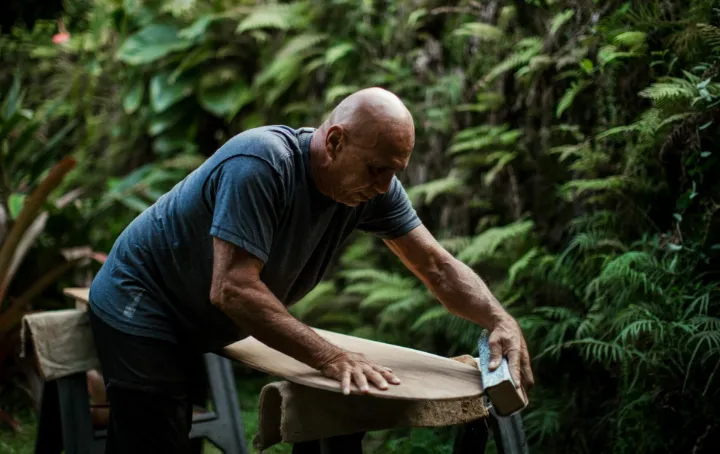 The Hawaiian Islands are home to vibrant art history. For centuries, artists have been inspired by the islands' natural beauty, using traditional mediums like wood carving, painting, and quilting to create works that reflect Hawaii's unique culture. Today, a new generation of Hawaiian artists keeps the tradition alive while adding their modern twist.
These contemporary artists are using a variety of mediums, from traditional wood carving to digital art, to create uniquely Hawaiian works. Here are just a few of the contemporary Hawaiian artists who are keeping the tradition alive:
Kaukahiwa'a Submits
Kaukahiwa'a is a Hawaiian artist who specializes in wood carving. Kaukahiwa'a's work is characterized by its intricate details and bright colors. His pieces often feature traditional Hawaiian motifs, like ocean waves and flowers.
Hawaii State Art Museum
The Hawaii State Art Museum is home to several contemporary Hawaiian artists. The museum's collection includes paintings, sculptures, photography, and more.
Kai-Huei Yau
Kai-Huei Yau is a Chinese-American artist who was born and raised in Hawaii. Kai-Huei often incorporates traditional Chinese motifs into her contemporary Hawaiian art. Her work is known for its bright colors and bold patterns.
Aunty Isa
Aunty Isa is a self-taught artist who specializes in quilting. Aunty Isa's quilts are known for their bright colors and intricate patterns. Her quilts often feature traditional Hawaiian designs, like the pineapple and hibiscus.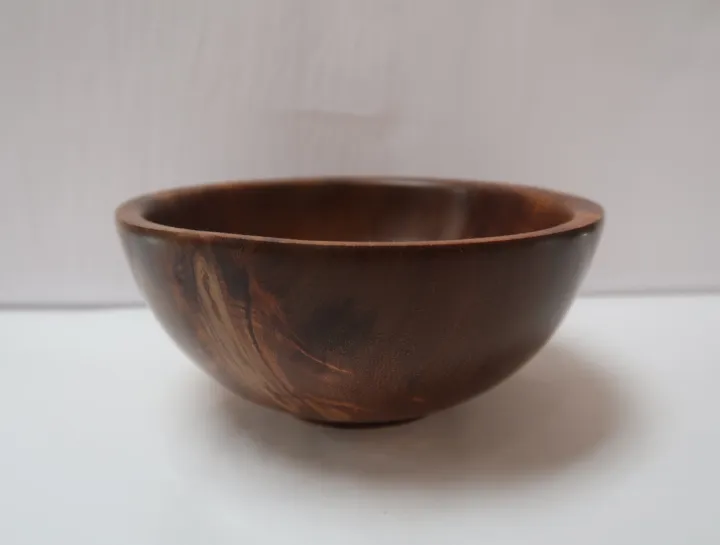 How You Can Get Started In Learning About Traditional Hawaiian Art
If you are interested in learning about traditional Hawaiian art, you can do a few things to get started. First, you can read books about the topic or visit museums with exhibits of traditional Hawaiian art. You can also watch documentaries or movies about traditional Hawaiian art and listen to audio recordings of people discussing the topic.
Another great way to learn about traditional Hawaiian art is to talk to experts on the subject. You can find experts by visiting libraries, museums, and other cultural institutions or searching online. You can also attend workshops and lectures about traditional Hawaiian art, where you will have the opportunity to learn from experienced artists and scholars.
Finally, you can participate in hands-on learning experiences in art classes or workshops focusing on traditional Hawaiian art. By taking some time to learn about traditional Hawaiian art, you will be able to appreciate the beauty and meaning of this unique form of artistic expression.
Traditional Hawaiian Art: FAQs
How did Hawaiian art develop?
Hawaiian art developed over time through various influences, including the cultures of other Pacific Islanders, early European explorers, and American missionaries. Hawaiian artists have also been influenced by the work of other artists worldwide.
What are some common themes in Hawaiian art?
Some common themes in Hawaiian art include nature, spirituality, and the Hawaiian culture and way of life. Hawaiian artists often use natural elements such as wood, shells, and feathers in their artwork. They also often incorporate symbols that represent the Hawaiian culture, such as the hibiscus flower or the surfboard.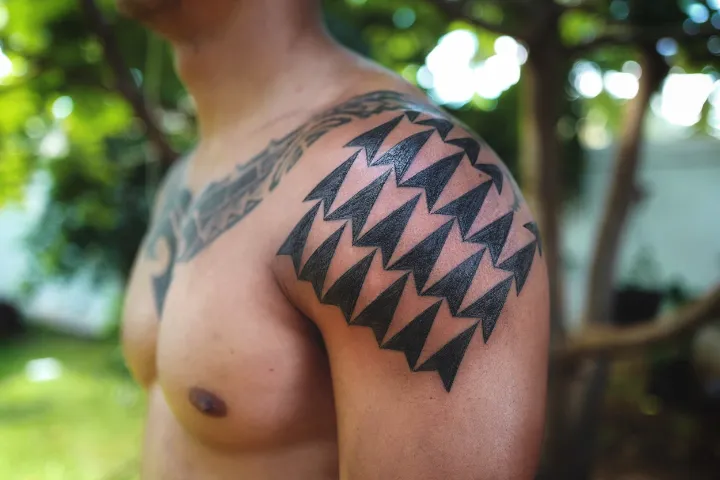 What is the significance of Hawaiian art?
Hawaiian art is significant because it helps to tell the story of the Hawaiian people and their culture. It also provides a window into Hawaii's past, present, and future.
What is the difference between traditional Hawaiian art and modern Hawaiian art?
Traditional Hawaiian art uses natural materials such as wood, stone, or feathers. Modern Hawaiian artists may use various materials, including canvas, paint, and metal.
What is the significance of hula in Hawaiian culture?
Hula is a traditional Hawaiian dance used to tell stories or express emotions. It is also used to celebrate special occasions, such as weddings or the birth of a child.
Conclusion
Hawaiian art is one of the most intriguing kinds of art. It is not only rich in Polynesian history, but it is also a kind of art that has altered and developed alongside the Hawaiian islands. The various influences on Hawaiian art have resulted in a unique form of expression that tells the story of traditional Hawaiian art, people, and culture.